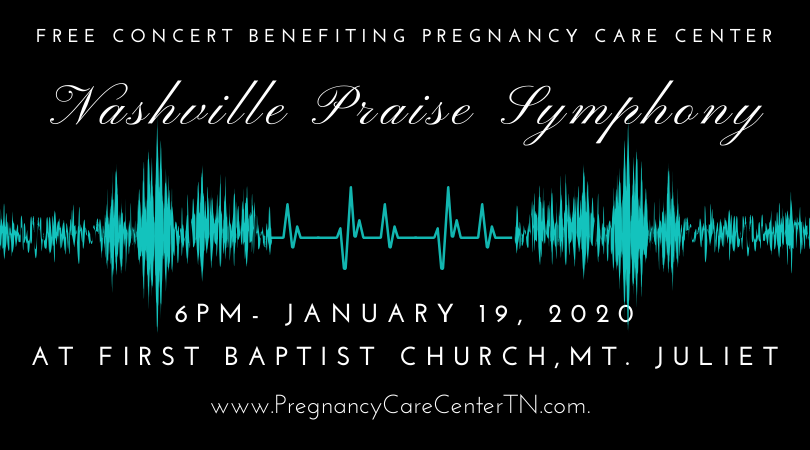 We hope you and your family will make plans to join us on January 19, 2020 for a very special night of worship with the Nashville Praise Symphony! The concert is free and open to the public. All donations will benefit the life saving and life changing ministry of the Pregnancy Care Center.
First Baptist Mt. Juliet
735 North Mt. Juliet Rd., Mount Juliet, TN US 37122
info@fbcmj.org(615) 754-2525
The Pregnancy Care Center is a faith based community supported 501c3 non-profit, offering compassion, hope, and help to anyone facing a pregnancy decision, as well as support and resources for equipping families and parents to become thriving members of our community.